PU Foam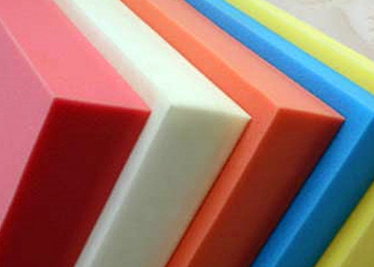 Polyurethane products are very diverse. Beyond flexible foam products, rigid polyurethane foam is used as insulation for roofs and walls, appliances and coolers. It has an Open cell structure that ensures free flow of air through them. They have excellent mechanical strength, resilience and are available in various densities. These foams can be milled, felted, die-cut or laminated, bored, glued as per requirement.
These Foams are very versatile & can be made in various hardnesses to make them suitable for a wide range of applications.
•Available in Standard Antistatic or Flame Retardant with or without self adhesive . • Large range of densities and colour choices. • Applications include: Packaging, padding, point of sale, medical and industrial.
Convoluted Foam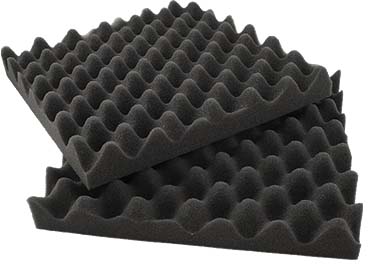 Polyurethane Convoluted Foam is used for a variety of shipping and packaging applications. Convoluted polyurethane foam is lightweight, absorbs shock, and recovers its shape quickly.
Salient Features
| | |
| --- | --- |
| 1 | Ideal for protecting delicate and lightweight objects |
| 2 | Open-cell foam comes in a variety of densities and colors |
| 3 | Abrasion resistant |
| 4 | Easily die cut into pads, shapes, sheets, liners |
| 5 | Available as anti-static foam or ESD foam for packaging electronics and shipping instruments |
| 6 | Convoluted and egg crate foam package liners |
| 7 | Polyurethane pads and custom die cut shapes |
We can recommend the best polyurethane convoluted packing foam based upon:
| | |
| --- | --- |
| 1 | The size, weight and fragility of your product |
| 2 | Handling and transportation conditions |
| 3 | Cushioning requirement calculations |
| 4 | Vibration assessments |
| 5 | Product design considerations |